Our Physicians and Staff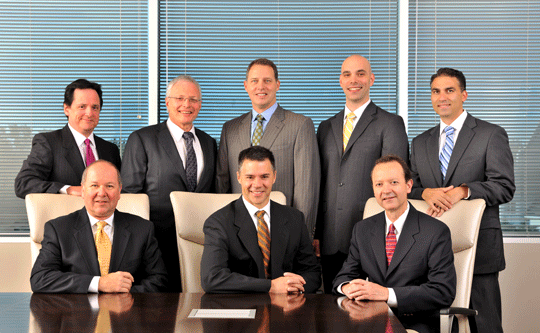 Sitting left to right – Kenneth Renkens, M.D., F.A.C.S., Kevin Macadaeg, M.D., and Rick Sasso, M.D.
Standing left to right – Thomas Reilly, M.D., F.A.C.S., John Arbuckle, M.D., Jonathan Gentile, M.D., Justin Miller M.D. and Paul Kraemer, M.D.
Physicians with Indiana Spine Group are leaders in the comprehensive diagnosis, treatment and surgery of the spine. Indiana Spine Group is a major referral and research center for comprehensive spine surgery and nonoperative spine treatments.
Spinal Diagnostics & Therapeutics
Working as a team, minimally invasive spine specialists use the latest technologies to accurately diagnose the location and cause of symptoms of spinal pain and problems. In addition, our board certified physicians provide medical and nonoperative minimally invasive treatments for spinal diagnoses and pain.
Minimally Invasive Spine Specialists
Spine Surgery
Experienced and board-certified surgeons specialize in both neurosurgery for the spine and orthopedic spine surgery. Physicians with Indiana Spine Group perform and develop the newest techniques for traditional and minimally invasive surgery and microsurgery.
Orthopaedic Spine Surgeons
Neurosurgical Spine Surgeon
Chiropractic
Physical Therapy
Physical Therapy Assistants
Physician Assistants
To schedule an appointment with one of our spine physicians, call (317) 228-7000 or toll-free (866) 947-7463. For our Kokomo office, call (765) 450-0111.