Patient Testimonials
I am Working Everyday With a Pain Level of 0!
To whom it may concern,
My name is Robert Miller.  I am a 41 year old industrial electrician.  I have had increasing pain in my lower back since 2006.  I have been told by several doctors that they could either remove the disk and do a fusion or medicate me with strong narcotics for the rest of my life.  I was recommended to contact Indiana spine group by a college I work with.  I first saw Kevin Macadaeg.  The first time I met this man he put me on a table and injected me with a nerve blocker to get a baseline on my situation.  He instantly relieved a pain I had carried for almost a decade.  He then hooked me up with a man named Dr. Joseph Smucker.  Unfortunately my pain returned after time so I consulted with Dr. Smucker.  He assured me that a fusion wasn't necessary and he could repair the herniation that was showing on my MRI.  Mine was unusual because it was located right of center. Apparently most of these cases are dead center.  After the surgery he informed me that in addition to the herniation showing on the MRI that he had removed at least five more smaller herniation adjacent to the large one.  After surgery the relief was obvious.  I healed up and stayed off work for 10 weeks.  I went through the physical therapy that I knew by heart by now.  I finally went back to work.  It is now Christmas Day.  My surgery was on August 29th.  I am working every day with a pain level of 0!  I have weaned from ten pain pills a day to two and still falling.  These men have transformed me from a guy shopping for wheelchairs to a middle aged blue collar man pursuing his engineering degree!  Thank you all and God bless.
Please share this with everyone that helped me including those who didn't tell me their name.  Your facility has a gift given by God.  Thank you for sharing it.
-Bobby-
With the help of Dr. Reilly I am at least able to fight off Father Time and slow him down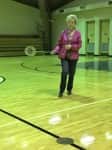 Hi!  My name is Chiquita Meyers and I will soon be 70 years old.  My husband and I lead a very active retirement life.  Unfortunately I found myself in pain from spinal stenosis which made many of my activities painful.  In 2012 Dr. Reilly performed surgery on my cervical spine which relieved the pain in my neck, shoulders and arms.  Then in May of 2016 he surgically repaired my Lumbar spine.  I am proud to say that I am one of his success stories.  In July, I was able to return to our volunteer work at the hospital:  visiting with our Therapy Dog and delivering Meals on Wheels. By August I was back to playing Badminton and Pickle Ball.  I am so grateful to Dr. Reilly for not only relieving my pain, but for making it possible to continue with my many activities.  We have a sign on our treadmill that reads, "What Mother Nature gives you Father Time takes away."  With the help of Dr. Reilly I am at least able to fight off Father Time and slow him down.
Dr. Kraemer was True to His Word
To whom it may concern,
My name is Emanuel Griffin.  I was a patient of Dr. Paul E. Kraemer and Dr. Jonathan Gentile in 2013 -2014.  You all were my third opinion for a problem that I was having with my back.  One October morning around 2:00am, I was driven to the emergency room with severe back pain.  I spent about 4 hours in the emergency room that morning.  I left the hospital in tears and in excruciating pain.
The next week I went back to see Dr. Gentile, he said at that time he could not see anything from my previous MRI but based on what I was describing he ordered another MRI on my back and my pelvis area for the next day.  He told me to wait on the film and bring it directly to his office.  I thank God for hearing my prayer and Dr. Gentile's professionalism and diligence.  Dr. Gentile saw what he needed to see and sent me over to see Dr. Kraemer again.
Dr. Kraemer told me that based on the new MRI, he would need to do surgery.  I remember being in so much pain that I told Dr. Kraemer that he could remove my entire leg.  I did not know that I could be in so much pain, but I recollect Dr. Kraemer looking confidently at me and saying, "that was not a good option and that he could help you."  Needless to say with the help of the good Lord, Dr. Kraemer was true to his word.  Though I still have numbness in my feet, I am pain free and have been pain free since the surgery.  I pray God blessing on my doctors Dr. Kraemer and Dr. Gentile as well as your organization for all of the great work that you all are doing.   Again God bless.
I Can't Ever Remember a Time When I Didn't Have Pain in my Left Hip and Leg
In 2014, I made an appointment with my primary care provider because the pain was more than I could stand.  She gave me some pain meds and sent me to physical therapy.  The therapy helped, and I refused to take the pain meds!  So, since the therapy helped, I thought I would up the ante; so I hired a personal trainer to help me get into shape and relieve some of my pain.  He suggested I try light running; and it helped!  I was hooked.  I loved the release I got from running and the relief from the pain.  That helped for a while; but eventually, the pain was back.  I went back to my PCP and she suggested I see a pain specialist, I did; and over the course of two years I  received four injections for pain.  The first one worked like a charm.  The second, third and fourth…not so much.
When the pain got to the place that I couldn't stand or sit comfortably, a friend from work suggested I contact Dr. Sasso at the Indiana Spine Group.  I took the number, but put it off for as long as I could.  I knew I was going to be told to quit running. The thought of that was something I couldn't imagine.
I finally made the call, expecting to be told I would need a referral, you can imagine my surprise when the receptionist was happy to make me an appointment to see the doctor!
My husband and I made the two hour trip to the Indiana Spine Group, where I was fully expecting to be told that I could no longer run.  Dr. Sasso said he thought he knew what the problem was, but wanted to be sure.  He sent me for diagnostic testing with Dr. Arbuckle; and, sure enough, what he thought was wrong, was wrong.
Two weeks later I was undergoing a minimally invasive surgery to remove pressure on a nerve.  When I woke up from the surgery, I was pain free! Nine days post-op, I placed third for walkers in my age group at the Persimmon Festival 5k in Mitchell, Indiana.  I'm back to running three to four days a week, anywhere from 10 to 12 miles a week.  I don't have any plans to slow down.  I am so grateful to Dr. Sasso and his team for the care they provided me.  I'm looking forward to many miles ahead!
Michele L. Tanksley Super
I am so very impressed with your Kokomo specialist Dr. Reilly
I am so very impressed with your Kokomo specialist Dr. Reilly.  I do know that a busy practice brings with it longer wait times but for me that is a sign of a doctor in high demand. After months of bad pain in legs, tingling in the arm and numbness the surgery was a great success. Dr. Reilly is a gifted surgeon!! I had cervical disc surgery as an outpatient and was able to be back at home the same day. Recovery time is a breeze. Please grow your practice here in Kokomo because I plan to tell all of my friends about your amazing surgeon and his kind and receptive staff!!  I am one of your latest success stories and very pleased with how well my care and surgery were handled by your fantastic Dr. Reilly and his wonderful nurse practitioner and staff!!!
Dr. Vitto Should be on a Medical Magazine
Your group all around is the best team I have ever seen. My short term has been dropped to 50%. I will pay more when I get back to work. Tell Dr. Vitto he needs to be on the cover of a medical magazine.
I will not only come back but will recommend Dr. Macadaeg to friends and clients.
Dr. Kevin Macadaeg
Issue:  Sciatica and Lower Back Issues
Outcome:  Great communication. Listens. No "drive-by" medicine. Staff are all friendly and helpful. Used least obtrusive recommendations over two visits. (Anti-inflammatory and then later, a cortisone shot.)
Both helped.
Story: I've had back issues for over 30 years from a fall and a car accident. I've been managing the pain by acupuncture and chiropractor. A gently persuasive friend encouraged me to go see Dr. Macadaeg. He did not recommend surgery but that we start at the lowest non-invasive level, an anti-inflammatory. It was helpful for a while but not permanently. Next we did a "shot" that has been helpful and knocked the pain down. However, I may need further treatment. Because of his skills, conservative approach and willingness to take time and listen, I will not only come back but will recommend him to friends and clients.
Carol
I'm very impressed with Dr. Arbuckle
I'm very impressed with Dr. Arbuckle and the rest of Indiana Spine group. Staff is great. Mri tech is great. I have no complaints about the business. They worked with me not having insurance and worked with my needs in a hurry. I suffered from a herniated disc and am now back to normal activities.
I couldn't ask for better people to be helping me.
I've had several procedures done at ISG and will never have anyone else touch my back. My first appointment in 2012 Dr. Macadaeg made me feel like family and I knew I was in the right place. He told me that I was in the 5% of the population of the world that had the problems I did in my back. He and Dr. Miller are the best doctors I could ask for. There's no way I could ever repay them for helping me. I've recommended several people that Dr. Miller has helped with amazing results and I'd recommend anyone with back problems to go to ISG and give them a chance to help. I guarantee you will be taken care of. Thank you Dr. Miller and staff and Dr. Macadaeg and staff for being there helping me.
At the 3 week checkup, I was walking 7.2 miles per day....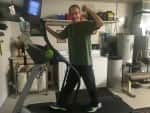 Tom Clemens here.
I know you (Dr. Rick Sasso) gave me your best. I want you to know I'm trying my hardest to be the best patient in return. I want you to be able to use me as an example of the success possible if the patient is willing.
At the 3 week checkup, I was walking 7.2 miles per day. At day 52, I am totally off OxyContin and taking ½ Percocet per day… VERY close to being pill free, 2 months before I even see you. I still walk 3 miles a day. I appear to have zero nerve damage or any significant pain. Discomfort? A little. That is certainly expected at this early stage. In short, the best doctor, a patient willing to work before and after surgery, and optimal, at least I feel optimal, results are achievable.
Your nurses, Joanie and Joyce, have helped with encouragement and advice and it was sound pain management. I knew nothing about pain management, and I needed them at times. Together, you, your team and I have over achieved… and I am damned proud of that! I tell people now to save their prayers for people with serious problems… I'm one of the lucky people with manageable issues. THANK YOU and best regards.
TC
Scoliosis Patient
I Haven't Felt This Good in 20 Years!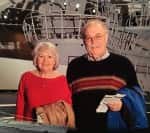 More than 20 years ago, James Quatman had spinal fusion surgery; it changed his life for two decades. Every day without pain was a reminder of a treatment triumph.
Then one day, the wrong move went the wrong way. The avid boater, who was nearing 70 years old, stopped in his tracks. "Went to climb in and my back went 'boom'," he said. "I had a feeling what was up."
James tried pain pills. Nothing doing. Didn't help. He tried therapy. The pain persisted. Then, doctors tried spinal injections. Still, no lasting results.
The grandfather of 11 knew what would come next: surgery. Or so he thought.
It turns out he was just too heavy for surgery. And his blood sugar was too high. James tipped the scale at nearly 300 pounds. He was going to have to lose weight to get his back problems taken care of this time.
It was hard work, but James got serious right away. First, he took medical steps to lower his blood sugar. Then, a nutritionist he consulted gave him a strict plan, and James stuck to it.
"I just didn't want to be an old man with a bad back, too much of a stomach, and other health problems," James said. "I had to act."
And act he did. After one month James was healthy enough to go undergo surgery.
Instrumentation from the previous spinal fusion had failed. So, Dr. Joseph Smucker performed a revision lumbar decompression and fusion.
And for a second time, James healed spectacularly and now lives without the pain.
Since then James has loss a total of 70 pounds. Another triumph, this time of discipline and commitment.
"James was driven to feel better," Smucker said. "I am so glad he's active and healthy again."
"My doctor did a great job," James said. "He calls me a 'wonderman.' And the ISG staff was so good to me, so good to my family."
At Christmas, James Quatman bought two new bikes so he and his wife could get more exercise.
The positive impact on his life is amazing, he says. "I haven't felt this good in 20 years!"
Maintenance Foreman's Career Was at Risk Until He Came to ISG
WHEN NEUROSURGERY BRINGS THE SPINE BACK TO HEALTH
On any given day at the Correctional Industrial Facility (CIF) in Pendleton, IN Bill Hampton walks roughly 10,000 steps. He's the maintenance foreman at the medium security prison, where's he's responsible for making sure that all the maintenance work is coordinated and carried out as it should be.
Work conditions at the CIF can be extreme, which is why it's important for Bill to be physically agile.
But a few years ago Bill felt as if he was growing clumsy. It was different…and definitely disconcerting.
And for the 62-year old, it then began to hurt just to walk. Eventually, sharp pain invaded Bill's hips and radiated down his right leg.
"I was taking pain medicine left and right," Bill said.
Compounding the problem… Bill fell down a few times.
"I'd take a step, my right foot would drop, I'd stub my toes and I'd fall," he said. "It was unreal." And it greatly affected him at CIF, where he made his livelihood.
The falls weren't limited to work. They interfered with deer hunting. "Last winter I spent more time lying in the snow than standing up," Bill chuckled. "The guys would joke about it."
But this was no laughing matter.
The maintenance supervisor decided to see a pain management physician, who informed him that the problem couldn't be fixed with injections. Bill needed back surgery again. He'd gone under the knife eight years earlier after he heard a pop as he pulled out a chair to sit down to Thanksgiving dinner.
Bill asked the pain management specialist, "If it were your back, who would you go to?" The specialist named Dr. Ken Renkens, Indiana Spine Group's neurosurgeon. Bill made an appointment.
He braced for the worse. Bill told his employer that he would file for disability if the surgery didn't work – something he didn't want to do.
During the first exam, Renkens suspected spinal stenosis or narrowing of the spinal canal in Bill's lower back. The surgeon ordered an electromyography, a diagnostic test to assess the health of muscles and the nerve cells that control them. The results confirmed Renken's suspicions.
The test also revealed a nerve root impingement. Renkens recommended a laminectomy to fix Bill's multiple spine problems.
In November, the ISG neurosurgeon went ahead and removed portions of the vertebral bone and shaved down bone spurs to relieve pressure on Bill's spinal cord and nerves.
A mere four weeks later, Bill Hampton was back on the job, walking without pain. There were no tumbles, either.
"It's like starting over again," he said.
Now that his leg is getting stronger, Bill has been testing his footing in rugged terrain. He can't wait to go hunting again.
"Yep, this surgery made me a very happy person again!"
He Never Lost Hope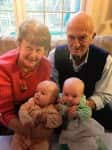 At 81 years old, Jim Townsend is still living life to the fullest. The avid golfer, who retired after 58 years in the insurance business, has four children, 11 grandchildren, and two great-granddaughters. And in his spare time he and his wife are actively involved at St. Luke's Methodist Church.
Then it happened.
In 2005, Jim's life was interrupted by tremendous back pain. "The pain was so severe," he said, that I couldn't bend over, couldn't get comfortable in bed. Eventually I couldn't play golf anymore."
Jim had never had back problems before and thought visiting a chiropractor for adjustment would help. It didn't. So he sought an MRI. He wasn't prepared for what it revealed: Stage 4 non-Hodgkin's Lymphoma.  Jim Townsend was devastated by the diagnosis. The prognosis: terminal. He was given two years to live.
Things were so dire that doctors sent him to a local oncologist who began treatment that very day – high doses of chemo and radiation. The treatment was so intense he had to remain hospitalized for 30 days. "Cancer had invaded my spine," Jim said. "One fourth of an inch was gone, causing the spine to collapse on the nerve that went to the right leg."
To deal with this aspect of his disease – to allow him to function while the cancer treatment went to work – doctors recommended Kyphoplasty surgery, a minimally invasive procedure performed to treat vertebral compression fractures. They inject bone cement to restore the vertebra height.
"I was so weak I couldn't lift a cup of coffee," Jim said.
Eventually he was strong enough for physical therapy three days a week. It was an extraordinary journey. He began to walk with a walker and lift weights. However, he still had a lot of pain in his back. That's when Jim spoke with his oncologist about seeing a spine surgeon.  He was told he should try to make an appointment with Rick Sasso, MD, of the Indiana Spine Group. Sasso spotted the unaddressed problem immediately – a bone spur – and scheduled surgery to remove it.
"It was an absolute miracle!" Jim said. "I'm playing golf about three times a week. And as for my cancer, right then I had just passed my 'sixth-month' visit." Jim felt there was reason for hope. He felt so many were on his side, and recovery was in his sights.
Believe it or not, that was 10 years ago. And just last month, ten years later, Jim Townsend bumped into ISG's Dr. Sasso at a symphony concert at Brebeuf Jesuit Preparatory School.
Dr. Sasso was so gracious. We talked for 15 minutes," Jim said with a wide smile. Jim told Sasso that his golf game actually improved after his surgery and continues to improve as he plays each month, even at age 81. He gives Sasso and his oncologist praise, thanking them both for his recovery.
"In addition to giving credit to two leading Indianapolis doctors," Jim said, "I praise God for my remarkable recovery."
Donald and his wife are back to traveling again!
At 69 years young, Donald Riebe is very active. He and his wife, Jan, like to travel, especially on road trips to Florida, where they have a second home in Taveras.
The Kokomo couple also likes to tackle do-it-yourself projects. But not long ago, all that changed. Donald developed a common spinal disorder that put the brakes on traveling and shelved DIY projects for nearly two years. A great life became a tough life.
"My back wasn't really hurting," Donald said. "The pain I felt was going down my leg. It was sciatica."
Sciatica is a general medical diagnosis that centers on symptoms relating the sciatic nerve. Technically, it refers to pain caused by compression or irritation of one or more nerves exiting the lower spine that make up the sciatic nerve. There are a number of conditions that can cause this usually persistent problem.
From a human standpoint, sciatica can be exceedingly painful.
It was determined that a deteriorated disc in Donald's lumbar spine: at vertebra L-4 and L-5, was causing Donald's misery.
"I got very little sleep," he said.
So, he sought treatment from Dr. Jonathan Gentile, a physician who specializes in minimally invasive spine treatment with Indiana Spine Group. Dr. Gentile first administered an injection to relieve the pain.  It provided relief for 18 months.
But after Donald received a second injection, Dr. Gentile suggested his patient make an appointment with a colleague, Kenneth Renkens, MD, a neurosurgeon with ISG.  "Dr. Renkens came highly recommended by a physical therapist and family friend, too," Donald said.
Donald said he was anxious to get on with life, pain free, so he made an appointment.
"When Dr. Renkens said surgery, my wife and I both chimed in, when?" Donald said.
That was a year ago last September. We caught up with the Riebes following Donald's one-year, post-surgical exam with Dr. Renkens.
"He said, 'see you next year!'" Donald said with a big grin.
Now that Donald has gotten back to the life he loves, he and Jan will be hitting the road early.
"We will be in Florida December 1st!"
But the Riebe's decided not to waste any more time. They packed their bags and drove to the Sunshine State… arriving just in time for Halloween.
I go swimming and take walks now without pain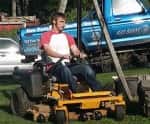 To start… I would like to say thank you to Dr. Sasso and his team of extraordinary people for helping me get a better chance at a pain free life.
My name is Carver Dewitt-Gall and for about the last 4 years I have been suffering from 'headache-like' pain in my back. What I mean by this is, that the pain would come slowly in the night and start to throb horribly. I'd wake up in the wee hours of the morning in pain. In my senior year, my school said that all seniors needed to get some new shots for whatever reasons. When I got them the doctor asked if I had any pains that were bothering me. I said yes and pointed to the spot. Long story short, I went to a number of doctors before visiting Dr. Sasso, which has been a great pleasure.
He helped my family and me understand that I had Congenital Kyphosis, simply put, I was born with Scoliosis. My scoliosis just did not show because I had not had a great growth spurt till I was 18. That really triggered the pain.
Doc Sasso said I would need surgery in order to have a better chance of a pain free life.  Two surgeries were required with the second lasting about 8 hours. Actually It took ten hours. He removed a vertebra removed, part of a rib, and had to collapse a lung.  Doc Sasso also had to chip away bone that was crimping off the blood flow from my spine to the rest of my body -- which was why I was having numbness in my legs.  Even with the chance of possible paralysis from the wast down with the surgery, I decided to have the surgery and came out perfect!
I do not regret the surgery at all.  The time I had in the hospital for recovery was long and grueling, but that's to be expected with the severity of my illness. I was treated very well by the nurses and thanked them for the care and attention they gave to me.
Recovery has been hard at times.  Once I got home it took about 3 weeks for me to do simple things like getting out of bed, showering and walking to the bathroom by myself.  Slowly, though, I made it to the point of doing all of those things.  
At my 3 week check up I received some help in learning to put my back brace on myself which really gave me tons more independence I also took my self off all my pain meds. 
Today, I am mowing the lawn with a 360 zero turn riding mower… avoiding major bumps and hand push mowing.  I can start the hand mower which is a pull cord by myself.  I do have to wear my brace for these activities.  I am starting to get back to driving.  I go swimming and take walks now without pain. 
I gained 2" which has been a bit weird getting use to as in the beginning I was hitting my head getting in the car, but I enjoy the extra height.  
In all, I am thankful for the effort that Dr. Sasso's team gave in helping me to get my back straightened out and helping me to recover.
Carver DeWitt - Gall
Forced to Put on the Brakes Because of Back Pain
70- year old Bonnie Rowdabaugh has been riding bicycles all her life. But three years ago, the avid cyclist was forced to put the brakes on her favorite pastime.
"I was in too much pain," Bonnie said.
The degenerative disc disease had caught up with her again.
Bonnie was first diagnosed with this common cause of low back and neck pain some 20 years ago. It may be common, but that doesn't mean it can't be serious.
Frightened at that time, and unsure of where to seek help, she turned to a well-known clinic out-of-state.
"I didn't know where else to go," she said.
Bonnie received treatment and did well over the last two decades. The improvement was a godsend. Her good fortune ran out, though. She says, "Things started to go bad" again. 
Her back began to hurt – and hurt – and it became increasingly difficult to ride her bike...something she loves doing.
"I was in extreme pain," Bonnie said. "It interfered with everything!" 
This time, however, she didn't have to travel out of state to find relief. Bonnie's brother recommended Indiana Spine Group, and then shortly after a friend suggested she make an appointment with Dr. Ken Renkens, ISG's neurosurgeon.  
"I liked him from the first day I met him," Bonnie said with a smile. "When he walked into the room I knew I was in good hands."
It's been six months since Bonnie underwent surgery to repair her spine. In August, Dr. Renkens released her to ride her bike again, but on one condition: he wanted her to ride a recumbent bike, which places her body in a reclining position to distribute weight over a larger area. 
At first, that didn't sit well with Bonnie (who is a little stubborn, she admits), so Dr. Renkens suggested a three-wheeler. 
"I thought only older people rode those," Bonnie said,  "and I'm 70 years young!"
Kidding aside, Bonnie promised to follow the doctor's orders. She has faith in Dr. Renkens.
"Guess I'm going shopping for a new bike!" she said.
Recovering After 15 Years of Pain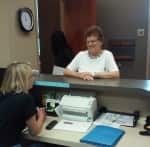 Shirley Leonard had been living with pain for so long it had become a way of life.
In her mind, though, it wasn't serious enough to do anything about it.
Still, for 15 years, she felt what she describes as a "buzzing sensation" in her left arm. Over time, the sensation grew more pronounced…moving down the length of her arm, into her hand and fingertips.
"It kept me off the computer," she said. "At the time, I was still working and that wasn't good."
Then it got worse. Numbness set in, and so did tension headaches. The buzzing sensation grew faster, "It scared me to death," Leonard said.
It was past time to take it seriously.
However, a visit to the emergency department didn't resolve the problem. So Leonard made an appointment with her family physician, who prescribed physical therapy. He also referred her to ISG's neurosurgeon, Dr. Ken Renkens. His diagnosis: Cervical spondylosis.
Simply put, cervical spondylosis is a general term for age-related wear and tear affecting the spinal disks in your neck.
Initially, Dr. Renkens prescribed conservative treatment, including injections, but they brought little relief. When Leonard learned that surgery was her best option, she was elated.
"I thought, finally!" she said. "I'd thought maybe all this was in my head. I was really glad there was something they could do. I trusted him and said, 'okay, let's do it.'"
On April 13, 2015, Dr. Renkens performed an anterior cervical discectomy and fusion, a procedure to remove a cervical herniated disc in Leonard's neck to relieve pressure and alleviate pain, weakness and numbness. The surgery itself went fine.
We caught up with Leonard three months post-op.
"I'm feeling a lot, lot better," she said. "No tension headaches and no buzzing. I'm very glad."
After her treatment at ISG, she's a woman now doing well enough to enjoy retirement, a payoff she richly deserves.
This is a picture of victory!
This is a picture of victory!
Kim McAmis walked the 1-mile fun walk at this year's "We've Got Your Back Race for Spinal Health" last month. Her accomplishment comes just months after undergoing a laminectomy for a ruptured disc in her L5 and S1.
Here's how it started. Last August, Kim began noticing back pain, especially while driving.
That pain intensified over the months to the point she could barely walk.
"I was virtually in a wheelchair by the time I got to Indiana Spine Group," said Kim.
Dr. Joe Smucker did the surgery and as she recovered decided Kim was a good candidate for the WGYB race and during a recent post-op appointment recommended that she give the one-mile fun run a try.
" I didn't think I'd make it at all," Kim said. "But I made it!"
Kim admits she's not totally pain free, but is already looking forward to more walking, maybe even running. When asked if she'll attempt a 5K next year, she joked, "We'll have to see how it goes…if Dr. Smucker can work another miracle!"
All kidding aside, Kim intends to keep getting stronger and continue her race to be pain-free.
Betty Bates can play with her six grandkids again!
Betty Bates can play with her six grandkids again! That kind of joy was denied her until recently.
Until she began getting care at ISG from neurosurgeon Dr. Ken Renkens.
For seven years, serious back problems affected Betty's quality of life.
"It was horrible," she said. Betty says that both of her legs were so weak, it was agonizing to put on a pair of pair of pants.
Early morning hours and nighttime were the worst, she says, and "to relieve the pain I'd literally have stand up against the wall".
Then Betty Bates heard about Dr Renkens. After examining his new patient's x-rays, and recommending intense physical therapy first, it came time. Last January, Dr, Renkens operated to repair the stenosis and arthritic changes in Betty's spine.
"I feel so much better!" Betty said. She even wears high heels again.
Of Dr. Renkens and ISG: "Great job," Betty says. "They've done a very great job."
I once again have a normal pain-free life.
I was suffer from lower back pain and had been for several years. My family doctor referred me to Dr. Justin Miller. After trying two non-invasive procedures Dr. Justin suggested, due to my degenerating discs that I would not see total relief from my pain without a spinal fusion... and perhaps that was my only choice to deal with the pain. On September 25, 2014 Dr. Justin did a Spinal Fusion surgery (S1-L5, L5-L4, L4-L3). Today, after just completing my physical therapy, I'm doing awesome! My pain is almost completely gone and my core is stronger than it's been in years. I'm currently walking at least five mile each day and doing about 45 minutes of core-building exercise each day. Although I am still being very careful about lifting and pushing myself too far, I once again have a normal pain-free life.
I count my Blessings everyday
Hello, my name is Karen Emberton. I began having back pain on my left side, in the latter part of 2009. I began seeing a pain specialist in the early part of 2010. He tried several different types of injections for the pain, it worked for 1-2 days, but always came back. It eventually didn't help at all. My pain level would be at a 8 or 9 on a daily basis. I was also starting to feel numb in my left leg and foot. We were worried about permanent nerve damage. The specialist and I decided it was time to see a surgeon. He sent me to one, during the consult I saw red flags. I decided to find my own surgeon. After doing some research, praying about it and talking to people in the medical field, Dr. Rick Sasso was my choice. From the majority of people I talked to, they all had the same high opinion of him. At my first appointment, he scheduled a MRI. I went back for the results, he told me what the MRI showed and what we could do to fix the problem. I had spinal stenosis, but had bone spurs that were causing more compression. They did a test that showed exactly where he needed to go in for the surgery. After that we scheduled surgery. The surgery was done in September of 2010. At my follow-up they said I had bone spurs and I had "extreme compression with profound stenosis." The procedure Dr. Sasso performed was what I believe, called a Lumbar Laminectomy. Ater the recovery, I was back to my normal self and could do things once again without pain. In fact, in 2013 I started having the same symptoms, but on the right side. Dr. Sasso fixed me right up. :) He and his staff were AWESOME on the before and after care of both surgeries.
I am a fairly active person. I do not do anything out of the ordinary, but I am on the go most days. I was beginning to find it difficult to function, I did not quit doing my normal things, that is just how I am, pretty stubborn - probably like most people. However, the one thing I most wanted to do was be able to hold, carry and play with my grandbabies without being in pain. I consider myself blessed that I found Dr. Sasso. Thanks to Dr. Sasso and God answering prayers, I can do everyday tasks without any pain now. I have included a picture of my 3 grandbabies, I do not have many at all of me holding them, as I am always the one taking the photos, as many of you can relate to that, I am sure. Without Dr. Sasso doing the surgeries, I would not be able to fully play with these 3 loves of my life. I can do so now without feeling any pain. Kudos to Dr. Sasso and Indiana Spine Group. I count my Blessings everyday.
It's a great feeling to be able to do the things that I love and missed out on for so long.
Hi, my name is Ashlee Burks and I was born with Scoliosis. I was diagnosed in elementary school and gradually got worse. I struggled with chronic back pain for 7 years. After doing a lot of research, I decided to seek the help of Dr. Kraemer. My curves at the time were 35° and 64°.
My spinal fusion was done on October 17th, 2013. Right after my surgery, the nurses had me up and walking. After 5 months I was able to go back to work, standing for extended periods of time at my job.
When I received the information on the We've Got Your Back 5k last year, my husband and I thought it was a great goal to set for ourselves. To my surprise I was able to meet my goal quickly and walk 3 miles. It's a great feeling to be able to do the things that I love and missed out on for so long. I'm extremely happy with my results. Thank you to everyone who helped me through this process.
With This New Back I'm Excited about Life Again
As 2014 comes to a close, I find that I am looking forward to 2015 and beyond! You, Dr. Kraemer, have been such an integral part of my life these last few years, so it's only right that I should think of the fact that I won't be seeing you much longer.
I'm grateful that you have played a big part of my life. Now with this new back I'm excited about life again. Thanks for your expertise your knowledge, and your compassion through these last few years.
May God continue to bless your practice and your family and you.
Thank you for my new back and a new lease on life. God bless you abundantly in all you do.
I'd recommend ISG to anybody. I feel super!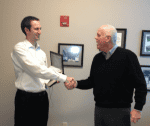 For years, when Al Ruffner wasn't traveling the country as the VP of sales for GAI-tronics, he was on the golf course. But in recent years, an old herniated disc flared up, causing leg pain and interfering with his game…and his life.
The problem had been fixed 18 years ago by a surgeon, who is now retired. ISG's Dr. Rick Sasso worked with this doctor, so Ruffner sought Sasso out. Dr. Sasso first prescribed conservative treatment – stretches, exercise and injections.
"And he told me to come see him when I was ready to rock and roll," Ruffner laughed.
The patient tried putting off surgery with the non-surgical approach. "I was eating Aleve to tolerate the pain," he said. When things got so bad that he could not tolerate it anymore, he scheduled surgery. Six days after a laminectomy for a decompression and the removal of bone spurs, Ruffner was back at ISG for a post-op visit. A positive one indeed.
"I'm off the pills, driving, walking at the gym, and my wife had me in the mall all day last Saturday," he said.
It's been an amazing recovery. Ruffner admits he was anxious about having back surgery, but was impressed with how well the nurses took care of him and re-assured him. "I was in good hands," he said. "They treated me with the utmost care, as did Dr. Sasso. I'd recommend ISG to anybody. I feel super!"
And Al Ruffner's ready to hit the golf course again…just in time for spring.
I finally had some hope, hope to get my life back!
I was diagnosed with L4-5 disc herniation. I also had 2 other bulging discs. Before seeking treatment life was extremely difficult. I became very depressed, as I was in pain 24/7 and wasn't able to live my "normal" life. I had to go on disability at my job and that caused severe financial problems.
From the moment I walked into the office, I was treated with the utmost respect and true concern! When I met Dr. Miller, he examined me, looked at my tests and listened to my concerns. He was truly concerned with my struggles and the pain I was experiencing. Dr. Miller explained everything to me and answered all of my questions. I finally had some hope, hope to get my life back!
After Dr. Miller did my surgery, he was on the phone with me a few days later to see how I was doing. I had a couple of setbacks, but Dr. Miller never wavered; he had me come in every week so he could monitor my progress. Although my body healed slowly, the issues I initially saw Dr. Miller for were resolved. I am returning to work and feeling so much better. I have a great appreciation for Dr. Miller and his wonderful staff.
Thanks so much doc! You are my hero!
I'm Sorry I Put Back Surgery Off For So Long
I put my back surgery off for 3 years and I'm sorry I did.
My brother-in-law had 12 and he was always slumped over. So, I never saw any "good" coming from back surgery. My brother, who also had back surgery, recommended Dr. Renkens. But I told the doctor no. He prescribed aquatic therapy and I sought chiropractic treatment on my own. And neither one of them relieved my pain. My legs ached, felt like someone was sticking me with needles and there was numbness on the bottom of my left foot.
And so I made my way back up here.
Dr. Renkens said the only thing that's going to fix it is a surgical experience. He used those exact words. A Lumbar Fusion and Decompressive Laminectomy was scheduled for last October and the entire week following the operation I only took one pain pill. Is he good or is he good?
Today I'm here for my annual checkup. I have all the flexibility I need. No restrictions. And as far as any pain goes – none. I even recommended Dr. Renkens to my pastor and he thanks me constantly. I tell everybody Dr. Renkens is the best east of the Mississippi and probably the west, also.
I feel cured!
Deer hunting season is here again, and for the first time in years, Richard Walsh is looking forward to pursuing the big game pain free.
About ten years ago, Walsh began to notice pain in his legs. It was subtle enough, at first, and never consistent, so he put off seeing a doctor because it "wasn't that bad." But over time, the pain grew worse and spread to his feet. "There was a lot of burning and I couldn't walk. I'd have to stop and rest," said Walsh.
In other words, the pain was interfering with Walsh's life. The 59-year-old Carmel resident not only gave up hunting, but running and working out, too. His family doctor suggested rehabilitation therapy. When that didn't help, a friend of Walsh's wife recommended Dr. Justin Miller, a spine surgeon with Indiana Spine Group (ISG).
"Dr. Miller said some nerves were pinched in my spine," said Walsh. To relieve the compression and pain, Dr. Miller performed spinal fusion surgery. In this procedure, two or more of the bones in the spine are permanently united together so that motion no longer occurs between them.
Walsh returned to ISG for his three week post-op visit, where Dr. Miller gave him the all clear to return to normal activity.
"I'm happy I got it done, said Walsh with relief. "I feel cured. He took care of everything."
And that means this avid deer hunter can return to his favorite fall sport, pain-free; hunting, curing and savoring his catch.
I received the most compassionate care from Indiana Spine Group
My name is Derek Sadler, I am a 24 year old, male, from Warsaw, Indiana. I am a licensed funeral director and had lived with a back condition called spondylolisthesis since I was diagnosed with it when I was 14 years old. Over the years I have had some pain on and off but nothing that inhibited me from working or functioning in everyday life. In August 2013 something happened and my back pain started to get worse and worse each day. My everyday responsibilities as a funeral director consists of long hours on my feet in dress shoes and a fair amount of uneven heavy lifting. Due to the severe increase in pain I was experiencing I was unable to work by the end of the month. This was extremely scary to me being only 23 at the time and knowing I have many years ahead of me that I will need to be able to function in my career and in life as a whole. I saw a couple of my local doctors first to see if there was something I could do to get back to workable state. At this point in time I was not even thinking about giving into surgery. I was very displeased with the service and care level (or lack there of) I experienced from these other clinics.
They were very quick to want to operate without much explanation of why my pain had become so severe and where exactly the source of the issue was. At this point it had been a couple of months and things were continuing to worsen. I was spending almost all day laying on the floor in severe pain and couldn't hardly sleep because of it. I was unable to function at all, I couldn't ride in the car for five or ten minutes without breaking down into tears. By this time I had also been hospitalized a couple of times from having such unbearable pain I would hyperventilate. I knew now it was time to really talk options for fixing this issue; even if it meant surgery may be on the horizon for me. My family and I both knew there was only one option for me if surgery maybe the case and that was to go see Dr. Rick Sasso and his team of colleagues at Indiana Spine Group.
From my first appointment I felt a complete and overwhelming sense of care and compassion from Dr. Sasso and the entire team at Indiana Spine Group. Dr. Sasso was so kind and patient with me and my family as we had many questions and concerns regarding my condition at the time. He was the only Dr. we had seen that did not rush us in and out of the appointments and took time to answer any all questions we had. He was also the only doctor that didn't jump to the conclusion that surgery was the only answer for me; which I truly appreciated since at 24 I didn't want to question my decision for the rest of my life. A few appointments came and went as he tried the least invasive options first which in my case included physical therapy and injections into my back to see if that helped to relieve the pain. Although with trying these options in my case I was still unable to function and the severe pain remained constant.
During this time of treatment at Indiana Spine Group the entire staff had been so caring and compassionate; I couldn't tell you how many times my mom called and talked to the unbelievably kind nursing staff and assistants with questions and concerns of my condition. I continued to struggle horribly with the pain and couldn't take that hellish existence anymore, I knew it was time to talk surgery with Dr. Sasso. He first isolated where my pain was coming from and was very explanatory on what the best surgery option was to fix my pain; which was a spinal fusion of the L-5 and S-1 vertebrae. It was still scary to me to think I was going to have back surgery at 24 years old but I had complete trust in Dr. Sasso and his outstanding level of care which made the experience much easier for me to come to terms with. I ended up having the spinal fusion in April 2014 and then the recovery began. I was out of the hospital within a couple or a few days but I knew my work to rehabilitate was just beginning. Dr. Sasso made it clear on what to expect during the recovery and how to help my recovery process along to the best of my ability.
I won't sugar coat it, recovery was a difficult process both physically and mentally. I began walking very short distances with a brace and a cane and to tell you the truth it was painful to learn how to walk again. After about a month I was walking with only my brace and increasing my walking distance everyday. During this time we still received the most compassionate care from Indiana Spine Group. With questions and concerns they were only a phone call away at any time. At two to three months I was walking an average of 2-3 miles a day so I shed my brace and began walking on my own again; which that alone was a true blessing and very uplifting to me.
During my recovery I was also very diligent in trying to wean off and decrease the amount of pain medication I was on. It was kind of and up and down process in which I could walk more and not feel too much pain as long as I didn't over exert myself then I'd decrease the amount of meds and take a small step back in my walking ability and pain level. At about 3 months I was so thankful to be off my pain meds completely and walking 2-3 miles a day still with just some mild pain depending on the day; things were most defiantly improving and moving in the right direction. I just had to listen to my body and any questions or concerns about my recovery process were answered with a phone call by the wonderful staff at Indiana Spine Group.
At four months post surgery I went back to Dr. Sasso to get an X-Ray to make sure the bone fusion was coming along correctly and that everything looked good. The result I got was the fusion was taking very well and that Dr. Sasso couldn't be more pleased with how the recovery was looking. I'll tell you he wasn't the only one that was pleased with the results; at four months I am basically pain free already (for the first time in almost a year)! I still have a little stiffness every now and then (since it can take up to a year to fully heal itself) but I have regained my quality of life.
It was a truly humbling experience to me to have lived in such severe pain for so long. I am back to work now and finally starting to feel more and more like myself everyday. It has been such a long dark road this last year for me and my family as we dealt with my failing health but through all of the darkness there was light in the form of Dr. Sasso and the Indiana Spine Group.
The care, compassion, professionalism, and patience that they all provided to us was insurmountable. I would like to express my deepest gratitude and thanks to Dr. Sasso and the wonderful team at Indiana Spine Group. You are truly doing God's work and I thank you from the bottom of my heart for restoring me back to health and for everything you have done for me and my family in this most difficult of times. God bless you all.
I Can Do Things I Haven't Been Able to in Years

For the past 11 years, I have been struggling with back and leg pain. Bulging discs, nerve pain, sleepless nights played an uncomfortable role in my life. On TV, I was smiling but behind the scenes, at times, I was in serious pain.  During that time, I would see Dr. Rick Sasso on occasion and get treatment as well as references to receive much needed physical therapy. A cure wasn't promised, but at least a temporary break from the pain was an option and it worked. As the years passed my disc condition slowly deteriorated and it was time to not only consider but embrace the fact  that surgery was inevitable.
Dr. Sasso and his nurse Joanie couldn't have been kinder and more helpful in the days prior to the back surgery. Dr. Sasso has a reputation as being the best and he lives up to it every day.   When the day came for the laminectomy, I had no butterflies, because I knew I was in the hands of a world class surgeon and an outstanding surgical team at the North Meridian Surgery Center. They met the challenge and then some. The healing continues and from a physical standpoint I can do things I haven't been able to do in years.
The business staff, in the months after the operation, gave me outstanding advice in service in dealing with an out of network situation with my insurance. They are first class.
I am so thankful for the care I received at the Indiana Spine Group and am happy to recommend them to anyone.
World class practitioners, world class care and world class kindness!
Good Health Means Good Deeds
Retirement didn't slow down Patrick Harold Thomas. He does missionary work in third world countries and is a volunteer for Bosma Enterprises, which provides services to the blind and visually impaired. Other people's lives matter to Thomas – they always have.
As if that's not enough, in his spare time the Carmel resident likes to hit the highway, traveling the country by to his favorite fishing spots.
So, he was a busy man with a great deal to do. Until the debilitating leg pain took its toll. Things changed.
The former fire fighter was born with an extra disc in his back. Over the years, he fell several times, which aggravated the disc and increased the pain.
"Walking around wasn't bad, but sitting caused burning pain," Thomas said. "It was horrible."
When he drove, the pain would shoot down his leg. He had no choice but to ease up. Drive less, stop more. Rest more. He just couldn't do what he loved to do, with his missions or at play.
He finally sought help. Thomas' doctor referred him to the Indiana Spine Group (ISG), where doctors learned all they could about his condition.
They believed his pain might significantly diminish after an epidural, an injection used to decrease inflammation in his spine. Dr. Jonathan Gentile decided to do it, and…the treatment worked.
"No two situations – no two spines - are the same," ISG's Dr. Jonathan Gentile said. "It's a critical and delicate piece of anatomy, for sure. I am thankful the injection worked so well for Mr. Thomas. It's simply fantastic news for him."
Patrick Thomas is living pain-free again. He's gone on his eighth missionary trip to Haiti without problems. And he's on the road again for his fishing trips, too.
"I drove to Florida without pain," Thomas said. "And I'm about to drive to California. I don't worry about my leg causing problems. My life is enjoyable again, no doubt. I'm a lucky guy."
Thomas is thankful, and so are all the people he helps on his overseas trips. Good health has let him continue his good deeds.
Back to Normal After 30 Years
For as long as Alice O'Brien can remember, she could never stand up straight. The Arcadia, Indiana attorney al-ways leaned to the right. Stenosis (a narrowing of the spinal canal) and scoliosis (curvature of the spine) caused the deformity, but O'Brien lived with it and the pain for 30 years. That's right: 30 years.
Eventually, the condition got so bad O'Brien couldn't lock her knees to get in an upright position. She was forced to use a cane.
A previous surgery (not at ISG) hadn't corrected the de-formity. On her 50th wedding anniversary trip with her husband, O'Brien had a picture taken.
"I was leaning to my right," she said. "What you can't tell is that I was also leaning forward."
O'Brien feared that soon, she might not be able to stand up at all. She sought the help of Dr. Paul Kraemer, an ISG surgeon.
Dr. Kraemer determined that a very complex surgery that required "breaking her back" would be needed.
Afterward, O'Brien got better.
"I'm active and feel good," she said. "The difference is unbelievable."
O'Brien is even walking a mile and half a day on her treadmill. And her posture: straight.
Thanks to the expertise at ISG, one woman's life has re-turned to normal. After 30 years.
Not only has the back pain disappeared, but I've got my life back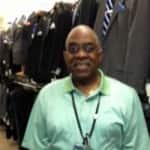 A church member referred me to Indiana Spine Group when treatment at another medical practice for an injury aggravated in an auto accident, failed. I was encouraged by the staff's approach to my treatment. Initially, I was prescribed physical therapy, but the exercises didn't relieve the pain. And then I received an injection into the nerve canal. The pain persisted. A MRI revealed bone spurs in the disc. The spurs were slicing up the nerve running down the disc. Surgery was inevitable and I met Dr. Rick Sasso. He reassured me that once he removed the spurs the pain would stop.
I was ready for the agony to end. I had spent nine months in constant pain. Sitting was unbearable. And playing golf, was impossible. Living like this was no longer an option, so I immediately scheduled the surgery and have not looked back.
Not only has the back pain disappeared, but I've got my life back. I'm able to play 9/18 holes of golf without difficulty as long as I stretch before and after I hit the course. No more pills.....only ice treatment after activity.
Thanks Dr. Sasso and Indiana Spine Group!
I have someone who cares about my problems with pain
My neck and back issues started when I was only 24, in the midst of training to be an Olympic style archer. I was at the 1986 Olympic Festival, and the pain became worse. My neck pain never subsided, really, and in late 2000 I fully ruptured a disc, and my neck, arm and back pain became nearly intolerable.
I was diagnosed with spinal stenosis of two discs, and had surgery. Then I had more surgery on other vertebra, and the pain continued. I refused narcotic pain killers - just didn't want to go down that road.
In 2009-2010, I was at my lowest point physically I'd ever been. The terrible back problems continued, and then I broke my leg early in 2010.  I truly felt I'd hit rock bottom.
I sought advice from my family physician, who suggested I see Dr. Rick Sasso with the Indiana Spine Group (ISG).  After bringing my films and history to Dr. Sasso, he immediately referred me to pain management specialist Dr. John Arbuckle of ISG.  Dr. Arbuckle and I had a terrific rapport, and I have been treated periodically with various procedures.  He is always understanding of my issues, and I feel I have someone who cares about my problems with pain.
My quality of life slowly improved, as did my mental attitude towards living with constant pain. On various fronts, with ISG and beyond, I was being challenged and educated on living with my condition, and finding ways to turn a negative into more of a positive.
In the fall of 2013, I started thinking about shooting again. I missed archery so much, and I still had my dream, even after going through so much. I wanted to make the regular Olympics, which has been a lifelong goal. I am now aiming for the 2020 Olympics.
On March 1, I began my journal entries as I track my progress. I am back on my mission. The pain is never gone, but my will has never left me.
I Would Not Be Where I Am Today Without the help of Indiana Spine Group
I am a Staff Sergeant in the Army reserve. On August 12, 2008 I was doing a 12 mile ruck march with 35lb ruck. I had completed 6 ½ miles when while running stepped off the side of the path and hurting my back. I later found out I messed up my L4 and L5 in my back. I went through months of therapy and shots trying to help the pain. It was not helping and the military was threating to med board me out. That is when I was told about the DIAM study. I spoke with my back doctor and ask if I would be a good candidate for the study. He sent up all my files and I was accepted to the study. When I joined the study, I weighted 198lbs and could not do any physical work. I was miserable!
I went in for the surgery in October 2011 and then started my physical therapy. I did everything Adam told me to do and never over did it. I began to walk 2 miles a day, along with the strengthening exercises he gave me. I was starting to feel the change and not feel the pain. When I was cleared to go back to full active duty, I began slowly. I started on the elliptical and on building my core. Then I went to running/walking outside along with really pushing my core exercises. Then I received orders to deploy overseas to Afghanistan, I left on March 18, 2013. Since being deployed I have really started to push myself. I am now able to run a little over 10 miles, I can do 400 set-ups, and have lost over 60 pounds. I am setting my goal to run a marathon when I return home. I still have 25 pounds I want to loss but am very happy with the progress I have received.
I Know I would not be where I am today without the help of the Indiana Spine Group. Instead of being Med boarded out of the Army I am overseas doing what I love!! Thank you from the bottom of my heart. I will never forget the freedom you gave back to me.
Thanks ISG for changing my life.
I came in for my post-op check-up Monday and during the exam said thank you, but that didn't seem like enough. So, this morning I got some poinsettias and brought them by to show my gratitude to some very special ladies here. The ladies at the check-in are so friendly; they always knew my name and my face. But that Joyce, (Dr. Sasso's nurse) is truly a saint. She's the most compassionate and caring person. She always took care of me. She's on it.
I've been struggling with back pain for a very, very long time. And nothing seemed to work. Finally I was referred to Indiana Spine Group.  It's been 8 weeks since my surgery and the pain is going away! I'm definitely a success story. Thanks ISG for changing my life. Merry Christmas.
I was able to walk without help of a cane or wheels!
The day after I received the epidural I was able to walk without help of a cane or wheels. I am still walking without support and with only a minimal (1 or 2) level pain. To me this is HUGE and an experience I thought might never happen in my life again. I am so grateful to a loving son Bob who pursued help relentlessly again and again, to Dr. Josephus who spent a 1 & 1/2 hour lunch time carefully discussing possibilities and potential solutions with me, and to Dr. Macadaeg, and his helpers who did each step in the procedure with special concern for my comfort and needs.  I am deeply indebted to each of you and want you to know how very grateful I am for your skill and thoughtful treatment to make my life a richer and fuller experience.
My surgery was an absolute success!
I just wanted to send an email to let you know how wonderful Dr. Kraemer and his staff are.  I was released yesterday from my final appointment from having a pretty complex back surgery in August, 2012.  It has been an absolute success.  I believe this is due to Dr. Kraemer's confidence and knowledge in what he does.  When I first went in, Dr. Kraemer's words were "well, we just need to fix it".  There was never a doubt that was the plan – and he did it.  I just feel in our world today, not enough good is said – and I just wanted to compliment everyone – even Community North where I had the surgery.
I'm forever grateful I found an amazing surgeon!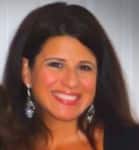 Dr. Sasso:
Saturday was my spinal surgery anniversary (& yesterday was my hip replacement anniversary...double header celebration!) - so I wanted to send a smile, a hug & another round of thanks...I'm forever grateful I found an amazing surgeon who took that journey with me!!
Hope all is well with you & your family!
I can't tell you how pleased I am!
After two years of numbness and tingling in her left leg, Faye Owens is walking again pain free.
Owens has a history of scoliosis. The curvature in her spine is 45 degrees. In the early 1960's, when Owens was a freshman in high school, she underwent investigational treatment. It helped over the years. But in 2011, Owens began experiencing considerable leg pain.
That's when Owens made an appointment to see Dr. Rick Sasso. During the office visit he told her the condition wasn't bad enough for surgery. Owens, who has worked in medicine for decades, knew exactly what that meant; conservative therapy. But it didn't take long before her condition deteriorated. "I could barely stand in the kitchen to prepare a salad," she said.
In September, Dr. Sasso performed an L5 Laminectomy. To alleviate the compression on her nerve and pain, he removed a small portion of the bone and disc material around the nerve root. The space he created allowed for better healing.
"I can't tell you how pleased I am!" Owens beamed following her 3-month post operation visit.
Owens said she felt fortunate to get an appointment with the surgeon she heard so much about.
She's back to her busy routine. "The guy is awesome. I'd recommend him in a heartbeat," she said. "I have no complaint. He's dynamite."
Everything from the nurses to my recovery was great!
I'd been jacking around with doctors for three months. And then I came to ISG. If it takes surgery to get my neck fixed then do it and he did.
On August 16th Dr. Sasso removed a disc between my 6th and 7th vertebrae. It was interfering with my life. Every summer I cut wood to heat my home in the winter, but no wood was cut because of the numbness and tingling down my arm.
I took it easy for a week after the surgery. But after that I was back pretty much. Three weeks after surgery I lifted a scooter into the back of my truck. And the past 2 weekends I cut 3 cords of wood. I've been feeling fine.
It took me by surprise. It was in and out. I really enjoyed the doctor. He was right to the point; no beating around the bush. Everything from the nurses to my recovery was great.
Today I am living a better quality of life due to the surgery.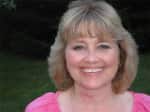 It's not as if I hadn't had back surgery before. 
In fact, Dr. Sasso had performed two surgeries on my lower back over the last few years.  More than 3 decades with the Postal Service as a clerk  took its toll on my body.  The different jobs and shifts over the years involved  turning, twisting,  lifting and working with heavy equipment and machinery. There was a lot of pushing, reaching and lifting large trays and tubs of mail.  The lower back pain could  be unbearable. 
But this time the pain was in my neck... with numbing and tingling down my arm.  To fix it meant a fusion in my neck.
I was afraid to undergo this operation.  I worried about the possible side effects... the most frightening...having trouble swallowing.  And I was scared
it might not work; I knew it may or may not help.  I dreaded it!
I'll never forget that appointment.  Dr Sasso was so good at reassuring me and calming my fears.
Today I am living a better quality of life due to the surgery.
Eventually I know I'll be having back surgery again, but I know I will be in good hands.

They Saved My Life!
I had given up and was prepared to die.
I've lived with scoliosis all my life. At 12 I was fitted with one of those Milwaukee braces. It was terrible. I wore that thing 24/7, but it didn't straighten my spine. Ten year ago I had my first back surgery, but they kept losing me. So, my surgeon stopped. He didn't get work done. And my spine got worse.
It was so curved it was pressing on my organs. I looked like a 95-yearold woman – I was hunched over, couldn't breathe, couldn't walk 5-6 steps without stopping and the pain was just horrible. I was a mess. My surgeon in Fort Wayne suggested I see Dr. Miller, but my husband and daughter didn't want me to have another operation. They were scared of losing me. But I told them if I didn't do something they were going to lose me any way. I accepted my time was up. I even went to the cemetery where my father is buried and prepared to buy a plot. I was prepared to say good-bye to my husband and daughter.
But I met Dr. Miller and last October I had surgery. He and Dr. Sasso changed my whole life. My back's not perfect, but I look like a million bucks! I'm not longer on pain pills -- that didn't work anyway -- and the only medicine I take now is an 81m aspirin for my heart. I've never felt this good in my life. I walk around my farm, ride my bike and have dropped 30 pounds. People in my community didn't recognize me at first. It's unbelievable how I am now.
I've got a brand new life! I'm a new me. They saved my life!
Surgery Helped Me Be A Kid Again!
Dr. Arbuckle and Dr. Sasso have changed my life dramatically with the surgery that they did on my spine. Not only  am I feeling better, I am also doing more. I am able to do some of the sports that I was not able to participate before the surgery while I was in pain. My friends and MANY adults have either told my mom or me how much I act and participate with friends and they all say how much they like seeing me not only healthy but happy!
      I also have noticed how much I have friends over or how I am more happy, and the reality of all of this is that I am happier and being able to have friends over and do the activities that are important to me because of these doctors who believed in me and didn't just pass me off to another doctor because I had a "unique" or "hard" case.
     These doctors found a way to help me and they were determined. And when we did finally have a plan, insurance became a problem. Thankfully, they once again did not just pass me off to another doctor they helped us work with the insurance company.
     Both Dr. Arbuckle and Dr. Sasso put thought into this. I have seen a lot of doctors, and they were both very understanding and great bedside manner. So I have great respect for the entire Indiana Spine Group, they fixed a problem I had been struggling with and fixed pain I had been living with for years. And now thanks to them that pain is now just part of my past.
I was able to return to the ice 13 days after surgery and have been coaching ever since!
I have been ice skating for over 40 years and am a figure skating and hockey power coach.  I went to the Indiana Spine Group and Dr. Sasso in early 2012 due to significant pain in my neck at the C-5 level where I later learned I had a herniated disc with an osteophyte (spur).  My primary goal was to maintain my mobility so that I could continue skating and coaching.  I did not want a fusion because of the limited mobility issues it causes and because of the risk of subsequent surgeries resulting from the "overload" fusions create on adjacent discs.  I opted for the BRYAN TM arthroplasty in March of 2013 because of its attributes of protecting/maintaining normal range of motion which is critical when you are on the ice and skaters are moving high speeds.  As a coach, you often have to move quickly to get out of the way or get your student out of the way of an oncoming skater/player.  Having a fusion would have ended my skating career.
The recovery from the arthroplasty was amazingly easy.  I went home the same day and was able to start mild aerobic activities immediately.  I was able to return to the ice 13 days after surgery and have been coaching ever since.  I was struck by how much better my neck mobility was post operatively vs. preoperatively.  I'm easily able to be on the ice for 5 hours at a time without any pain or discomfort.  The implant isn't at all noticeable and I can't feel it when I skate.  Best of all, I love, love, love the freedom of being out of pain and being able to work out again.    Dr. Sasso is a special surgeon with unique God given talents.  I am a former registered nurse and I can't imagine going anywhere but the Indiana Spine Group.
ISG's doctors were continually checking my progress throughout my recovery!
Two years ago while supervising the construction of Indiana Spine Group I fell nearly 17ft while climbing the ladder to the roof.  By the grace of God the fall did not kill or paralyze me.  As another blessing Chris Kutruff, ISG's CEO, was giving a tour of the facility to some co-workers at that time.  Chris rode in the ambulance with me to the hospital and was instrumental in getting me some excellent medical care lined-up.  ISG's doctors were continually checking my progress throughout my recovery.
Having fractured vertebrae in my neck and lower back along with 18 broken ribs and a shattered scapula made for an awkward recovery.  I was blessed to have no surgery.  On the afternoon of 7/2011 I was to meet with Dr Sasso to hopefully get released.  That morning I received a call from my bride to let me know of a young man who had just graduated from Cathedral High School and headed to Duke University.  He had a diving accident just a few days earlier and it left him a quadriplegic.  That humbled me to tears and made me realize how critical neck and spinal injuries can be.
So when asked (by Sandra) to participate in the 5K fund raiser for spinal research I was more than willing and extremely grateful to participate.
Many thanks!
The surgery was life-changing!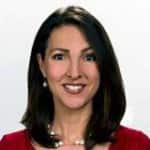 My intense low back pain started in October of 2006.
I would later discover I suffered from something called Spondylolisthesis, a genetic problem with my vertebrae between L5 and S1.
It was after I was rear-ended by another car (while 5 months pregnant) that my lower back started hurting and never stopped.
I wrote off the pain, at first, as being part of my pregnancy. I always heard pregnancy caused low back pain. But the pain became so intense, I could barely walk by the end of my pregnancy. I was in so much pain, my ObGyn prescribed Darvocet, which I didn't want to risk taking. I was finally put on bed rest for about the last month.
I thought the pain would go away after I delivered my son. It didn't. It continued and got worse, to a point that it severely interfered with my life. I tried a chiropractor. I tried all kinds of different medications. All made me tired or hazy. Then several stints of physical therapy. The first of three spinal injections gave me relief for a while, but the pain came back.
The pain was so unbearable and constant, it took control of my life. I could not stand or walk for more than 5 minutes at a time. The first thing I did when I went anywhere was to look for a chair, knowing I would have to sit. I remember vividly being at an important news conference one day with Peyton Manning. I had to sit down on the concrete floor throughout the lengthy event. I couldn't even watch the event I was covering. It just hurt too bad to stand. This became my life and continued to effect how my job as a news reporter, which often required lengthy walking or standing.
After doing much research (I am a reporter after all) I finally made the decision to have Dr. Rick Sasso perform my spinal fusion. I had been putting it off and living with the pain for 5 years, and was constantly taking pain medication, which I did not want to continue doing for the rest of my life. I was tired of not 'living' my life. The pain interfered with every aspect of my life. I couldn't lift, carry, and play with my toddler like other parents do.
Recovery wasn't easy, but the surgery was life-changing!
It's now been 2 years since Dr. Sasso 'fixed me'. I can now stand for as long as I want. I can take walks again (which I used to love doing, but had to stop due to the pain) Most importantly, I can play baseball and other games in the backyard with my now 6 year old son. Instead of constantly slumping, I now sit up straight. I can lie down on my back or stomach without pain, something else that was agonizing before surgery. And I am no longer constantly taking prescription pain medication.
Having back surgery is scary. For me, it was a hard decision to make. But it was a decision that gave me my life back.